Chemical spillages and leaks of hazardous waste are common after a disaster. They can have a negative impact on our environment. In more severe cases, a disaster may result in the release of dangerously poisonous or highly reactive gases into the air.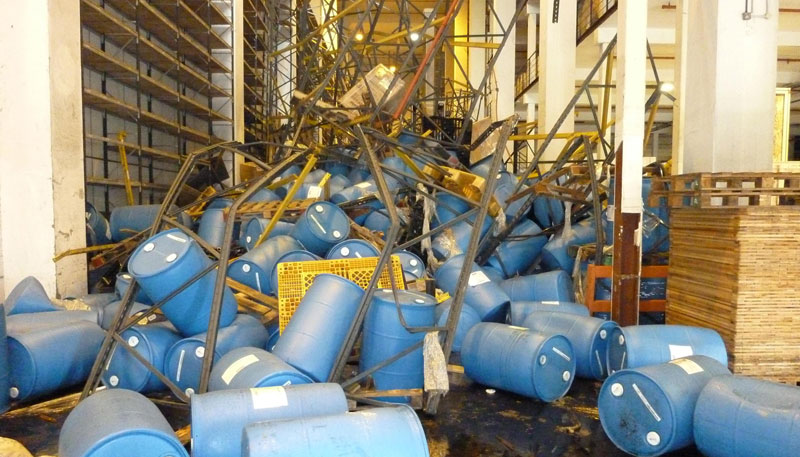 Chemical Spill Removal Is Not A Simple Clean Up
Disaster Restoration Singapore (DRS) has a team of highly-trained technicians and equipment on standby 24 hours a day, seven days a week in the event of a chemical spill recovery operation. When large amounts of chemical waste is required to be disposed, DRS works with various licensed waste management companies to dispose the hazardous material to a pre-approved disposal site. DRS is equipped with the latest extraction equipment and we maintain a large stock of personal protective equipment to ensure human safety during the recovery and restoration.