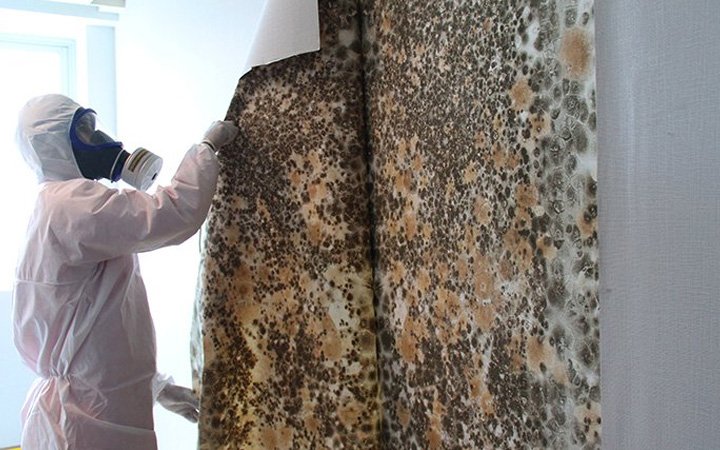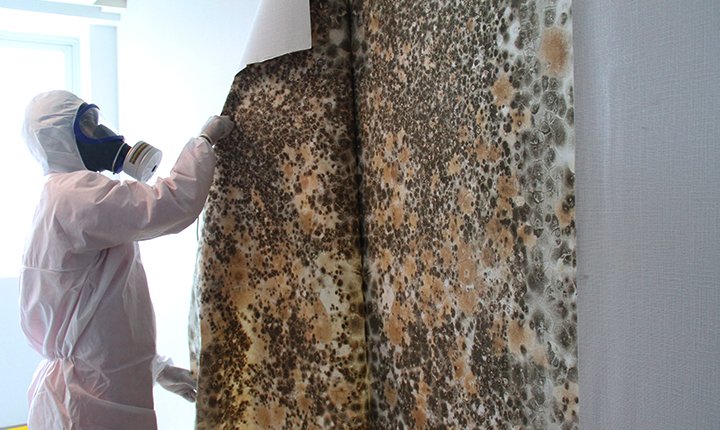 Mold Decontamination
The emergence of mold is natural in any environment, but in a tropical place like Singapore, where the humidity levels are higher – mold can thrive, leading to a greater propensity of mold related issues. While there are several factors that contribute to mold growth, the simplified version of what causes fungal growth is water. Issues with temperature, light and food sources are also contributing factors.
Residual water from any water damage caused by a disaster such as a burst water pipe can create an environment that is susceptible to the emergence of mold. This is especially so if the water damage restoration is not carried out effectively. Moisture left unattended for prolonged periods of time becomes a source for mold growth.
Why Mold Removal & Remediation is a job for Experts
Apart from water damage, facilities that experience an imbalance in humidity and temperature levels are also a breeding ground for fungus and mold. This situation of imbalance can result from a reduction in human occupancy, which was seen in offices during the work-from-home and lockdown periods during the height of the COVID pandemic. Many facility managers noticed visible mold on their office chairs, fabric panels, walls & carpets when they returned to their work premises.
Unfortunately, mold growth and its proliferation in an environment can be further aggravated by improper cleaning techniques used by inexperienced housekeeping staff. For this reason, relying on knowledgeable and experienced mold removal specialists such as Disaster Restoration Singapore (DRS) is vital to put a lid on a growing mold problem.
As one of Singapore's most experienced mold remediation companies, DRS detects mold problems with state-of-the-art mold equipment, products and techniques before providing a comprehensive solution. A remediation practice which includes an assessment of the affected premises and extent of mold contamination in a building or home is key to eliminate the source and ensure that any re-occurrence of mold is minimized.
Sick Building Syndrome
A prevalent mold problem in a building can lead to the building being 'sick' – a condition referred to as Sick Building Syndrome (SBS). This is when several occupants in the building show symptoms like nausea, nose, throat and eye irritation, headaches and dizziness. Besides these obvious signs, sick building syndrome can be characterized by increased absenteeism and occupants showing vague but similar symptoms. The symptoms naturally ease when the occupants are away from the building, at home or on vacation.
A significant amount of the above-mentioned illnesses can be attributed to the presence of microbiological agents like mold and fungus in indoor environments. In other words, mold causes damage to not only your property and building contents but has detrimental consequences for workplace productivity. SBS is an effect rather than a cause, so it is imperative to ensure the reason of SBS is eliminated from its source.
When should you call in the Experts for Mold Removal
Suspect any microbial activity
See visible mold growth in your indoor environment
Smell a musty odor which refuses to go away
Have mold damage that was caused by sewage or other contaminated water
Experience allergic reactions or respiratory issues
Equipment Deployed During Mold Remediation Work
Negative Air Machines & Air Scrubbers to capture airborne contaminants
Ozone machines to remove foul smells
Sanitization, Disinfection & Protective Anti-Microbial Treatment to prevent and control the growth as well as spread of micro-organic contaminants
Robotic technology to decontaminate duct-work
Using the latest technology such as dry ice blasting to decontaminate at the sub-micron level
How do I know when the Mold Removal or Clean-up is completed?
Water or moisture problem, which is the source of mold growth, should be completely eradicated before the clean-up or remediation can be considered completed.
After the remediation company has completed mold remediation, any visible mold or odors due to mold should not exist. Do note that mold growth can lead to yellowing and surface stains.
Occupants should be able to re-occupy the premises without health complaints or symptoms.
There should be no indication of water damage or mold growth subsequently.
Why Mold Remediation Should Only Be Handled By Professionals
Accurate identification & elimination of the source of mold
Safe handling & disposal of bio-hazardous toxic materials
Thorough cleaning of the contaminated space
Prevent cross-contamination during bio-decontamination works
Professional mitigation and drying of moisture in the environment
Application of non-leaching, anti-microbial solutions to prevent mold re-growth
Use of post-remediation IAQ Testing to identify any re-occurrence of mould growth
DRS's Mold Cleaning Services also include:
Treating mold on Walls
Black mold Removal
Mold Removal from furniture & other building contents
Mold Decontamination of Residential and Commercial Spaces
Kitchen Mold Decontamination
Bathroom Mold Removal
Mold Investigation & Remediation in Hotels
Commercial Mold Removal Projects
Residential Mold Removal Projects
Frequently Asked Questions
What is Mold?
Mold or Mould is used to refer to fungi that grows on varied surfaces when in a conducive environment.
How does mold grow?
Mold can potentially grow anywhere when moisture is present. They can reproduce through spores, which can be carried by air. Spores landing on a moist/damp surface can result in more mold growth.
What is mould remediation?
Mould remediation can be carried using different remediation techniques depending on the severity of mold contamination.
A qualified mold remediator can confirm the type of remediation required after a visual assessment.
He could suggest a spot remediation or full remediation depending extent of mold growth.
The remediation process also involves pre and post remedial moisture, air and surface testing to ensure the root cause of the problem is eliminated.
What are the health risks of mold exposure? What are symptoms and signs of mold allergy?
Besides being an irritant, mold exposure can be a potential health risk especially to infants, elderly, pregnant women and to people with chronic lung disease. Depending on the type and amount present, mold could trigger asthma, allergies and aggravate a weakened immune system. Some of the symptoms and signs of mold allergy could be:
Sneezing
Runny nose
Coughing
Wheezing
Watery eyes
Redness of the eyes
Itchy eyes
Skin irritation or rash
Can you get sick from mold in your house?
Depending on the type and amount, mold in the house could make you sick and aggravate latent allergies or trigger asthma. Whether you have an allergy to mold or not, exposure to it can cause irritation to the eyes, skin, nose, throat and lungs.
Can black mold kill?
Black mold exposure can cause coughing and sneezing, irritation to eyes, mucous membranes of the nose and throat, headaches and chronic fatigue. A prolonged exposure to black mold can prove to be more dangerous and can result in organ failure, debilitated immune system and brain damage – which could result in death. Black mold is also classified as a carcinogenic. They can also produce Mycotoxins, intake of which could cause diseases which can be fatal in humans and animals.
Can you smell mold or mildew?
Microbial Volatile Organic Compounds (MVOCs) that are emitted from mold and mildew can give out a musty smell which can also be pungent. It is usually unpleasant and it can be uncomfortable to be in a room where a musty smell is present.
How to clean mold?
Mold spreads very quickly if preventive measures aren't taken. Although there are some measures that can be taken at home, mold is best treated by hiring a professional. In certain cases, DIY could worsen the problem.
How long does it take for mold spores to die?
Any wet/damp materials and furnishings should be cleaned within 1-2 days of the first appearance of mold to prevent regrowth. Mold dies without water but the spores do not. Spores can regrow into colonies of mold if exposed to water again. The invisible mold spores are the main reason to hire a mold remediation expert to address the root of the problem.
If you have a mold problem – ACT QUICKLY!
Mold damages what it grows on. The longer it grows, the more damage it causes. Our team of subject matter experts and highly-trained technicians are on standby 24/7 to remove and remediate mold and fungus problems.
If you have a mold problem – ACT QUICKLY!
Mold damages what it grows on. The longer it grows, the more damage it causes. Our team of subject matter experts and highly-trained technicians are on standby 24/7 to remove and remediate mold and fungus problems.