If you've had the misfortune of a flood in your premises, you know the importance of fast recovery. The sooner your premises are returned to their pre-flood conditions, the lesser the disruptions to your business.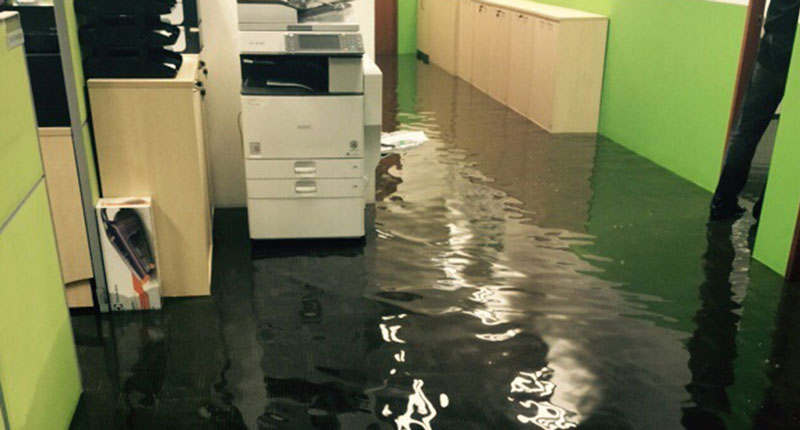 Using state-of-the-art techniques and equipment, DRS can remove excess water and dry your premises swiftly. Having one of the largest inventories of state-of-the-art de-flooding equipment and access to vast experience and techniques, DRS can respond to any incident to remove excess water and dry the premises swiftly. As a full-service restoration company, we can handle the entire project from top to bottom, including structural repair, personal content restoration, deodorising and final clean up.
The Faster You Call DRS, The Faster You're Back In Business
Whether you experience flooding, burst water pipes or water ingress through cracks, delays in recovery action can mean lost customers, revenue, inventory, and property. Water-damaged items can become unsalvageable without swift and effective action. Furthermore, unattended water can encourage mold and bacteria to grow and thrive in the premises.
The Moisture You Can't See Matters Most
When cleaning and restoring a property after water damage, undetected moisture is a big problem. DRS offers full Water Damage Mitigation Services:
Flood extraction and moisture removal from hard surfaces such as concrete, wood and soft furnishings like carpets, fabrics, and upholstery.
Drying and dehumidification using the best dehumidifiers.
Deployment of powerful blowers.
Document drying and recovery services.
Removal of odor caused by mold and bacterial infestation.
Mold remediation and treatment of non-leaching anti-microbial on affected surfaces.
Treatment of affected surfaces with non-leaching anti-microbial material
DRS Offers 100% Moisture Removal Guarantee
Excessive moisture on affected surfaces will lead to decay and deterioration of affected building materials, components and decorative finishes. DRS uses the best that science can offer in moisture measurement and surface monitoring to ensure 100% moisture removal from affected surfaces.