Indoor air-related illnesses have commonly been blamed on poor air circulation, ventilation and the presence of chemicals in the workplace.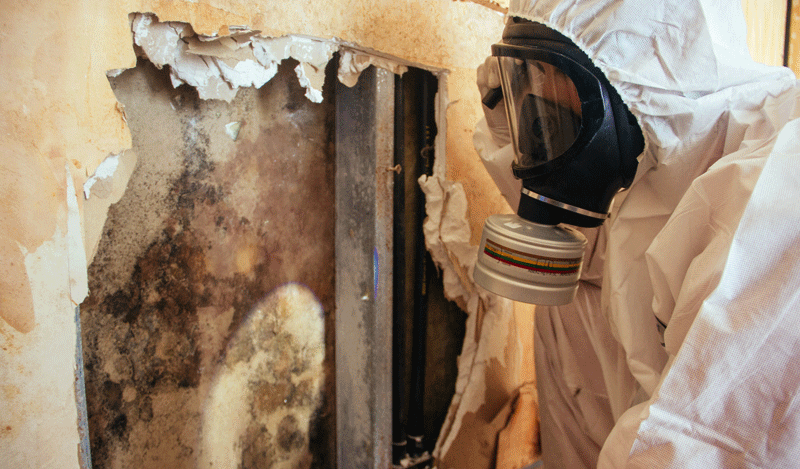 Sick Building Syndrome
The latest in scientific studies now attribute a significant amount of such illnesses to the presence of microbiological agents like mold and fungus in indoor environments. These microbiological agents also include Mycotoxins, Microbial Volatile Organic Compunds (mVOCs) and Allergens like Aspergillus, Penicillium and Stachybotrys Chartarum. These agents have even been known to cause the Sick Building Syndrome.
Mold and Mildew Mitigation
Disaster Restoration Singapore (DRS) has vast experience, expert resources and an unrivalled track record in this complex area, bringing you all the advantages of a comprehensive solution. We are the market leaders in environmental assessment, source control and eradication of mold and fungus. DRS provides solutions at the cutting edge of this evolving science.
Equipment Deployed During Remediation Work
Negative air machines and air scrubbers to capture airborne contaminants
Ozone machines to remove foul smells
Sanitization, Disinfection and Protective Anti-Microbial Treatment to prevent and control the growth and spread of micro-organic contaminants
Robotic technology to decontaminate duct-work
Using the latest technology such as dry ice blasting to decontaminate at the sub-micron level
Mold Remediation Should Only Be Handled By Professionals
Safe handling of bio-hazardus and toxic materials
Cleaning and disposal of hazardous waste
Professional mitigation and drying of moisture
Elimination of health risks with scientific testing
Call Disaster Restoration Singapore If You Have:
A concern of a mold problem
Seen a visible mold growth in your indoor environment
A musty smell which refuses to go away