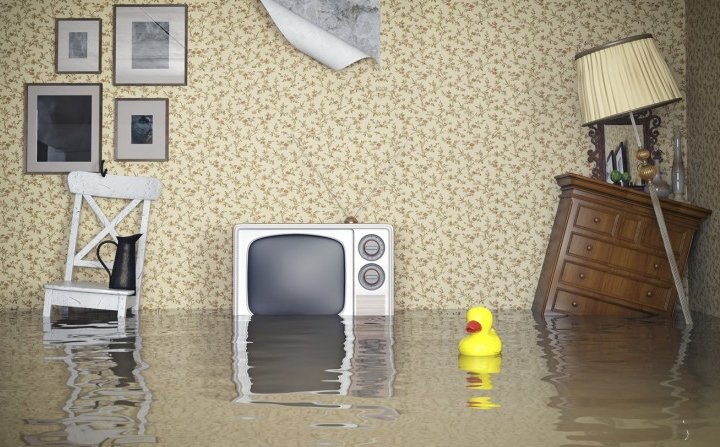 Water Damage Restoration Offered by Disaster Restoration Singapore
From leaking pipes to flooding, the subject matter experts and highly-trained technicians at Disaster Restoration Singapore are the experts in Water and Fire Damage Restoration. If restoration begins within 24 hours of getting wet, 90% of the materials in water damaged property can be saved, helping to mitigate your losses. Our 24-hour call centre can get the service technician on site 365/7 days a week, day or night.
Choosing the Right Disaster Restoration Company and Acting Fast Makes All the Difference
Call it disaster preparation, emergency planning, or business continuity strategizing: the terms may be interchangeable, but the implication behind them isn't. In the event of a disaster, organization bounce-back comes down to preparation and the type of Disaster Restoration Company it chooses.
Our track record of successfully mitigating business disruption is perhaps the best testimony to the difference that proper business continuity planning and disaster restoration by DRS can make. When things go wrong despite all reasonable precautions, our disaster recovery expertise could help you avert painful and costly losses. You will have peace of mind knowing that potential threats and vulnerabilities to your businesses have effectively been addressed. As soon as water stops accumulating, we can help you dry out your premises by extracting large volumes of water with our powerful extractors.
Within one hour, furniture submerged in water can start to swell, split and stain. Within 48 hours, mold, mildew and bacteria will start to destroy carpet backing. The faster you act, the lesser the damage.
Mold – a Four-Lettered Word Most Feared
A special note about mold. Mold is one of the most destructive and dangerous microorganisms that exists. Excessive moisture and warm temperature allow it to flourish at an exponential rate. Highly adaptable, mold is an enzyme-producing organism that will grow on any surface, as long as moisture is present. And if large concentrations of mold spores are inhaled, they can cause health issues such as Hypersensitivity Pneumonitis. For these reasons, it is vital to dry wet property within the first 48 hours of a flood to prevent irreversible damage and possible health risks.
We will remove carpets if necessary, and supply you with Industrial Grade Turbo Dryers and Dehumidifiers to get your home or business premises dry as soon as possible. We treat materials with an antimicrobial to help prevent odors caused by mildew and bacteria. We also sanitize and deodorize where needed. Padding always needs to be discarded and is inexpensive to replace. Carpets, once cleaned, dried and treated, can in some cases be reinstalled with no adverse effects.
You don't have to suffer a full-blown flood to experience the consequences of water damage. Even if you have a minor water problem, such as leaky pipe, overflow from a washer or rain seepage, it is equally important to attend to the water damage. We employ HydroSensors to detect moisture deep in floor coverings and walls to help you locate an elusive moisture problem. Once the root source has been identified, we offer you solutions to eliminate the problem. Getting you dry is always our first order of business, because we know how much damage moisture can cause to homes and health.
Complete water Damage Cleanup
Dehumidification
Structural Drying
Loss Reduction
Psychometric Dying
Vital Record Recovery
Electronic Reclamation
High-tech Drying
Arresting Post-Disaster Problems
Saving building contents
Saving Books, Documents and Files
Restoring Valuable Wood Floors
Inhibiting Fungus & Bacteria Growth
Structure Drying
There is always much more to water damage than that meets the eye. Visible damage includes wet carpet or floors, stained walls, stained ceilings, and wet furnishings. Once water has entered a structure, the destructive elements of moisture are set in motion. Wood floors and cabinets will buckle or warp. Walls will absorb moisture and become a breeding ground for mold and fungi, which start to grow within 24 hours.
We have the experience and knowledge to quickly assess your damage and restore your property utilizing the most sophisticated drying methods available. We use a rapid drying technique that stresses proper management of temperature, airflow, and desiccant dehumidification.
Documents Drying
Irreplaceable or valuable books, documents and files damaged by water can all be saved. The faster you react following any type of damage the more successful the restoration efforts will be.
We have a 24-hour emergency service response team that will be on the scene fast and start recovery procedures immediately. Let DRS help you get back on your feet and open for business.
Electrical Equipment & Computer Drying
Your hardware, electrical equipment and computers may be damaged by water as a result of a variety of events, including ground water flooding, fire suppression sprinkler system discharge, roof and pipe leaks, and condensation due to fire suppression steam and other humidity sources. The corrosiveness of water can vary dramatically. While fresh water can be classified to have the least corrosive pH levels, other materials such as oxygen, chemicals and other minerals involved in a water damage situation, can directly influence corrosiveness and its effects. Flood water thus acts very quickly to corrode and destroy your machinery, equipment and computers.
Immediate de-flooding, dehumidification, and loose surface debris removal are thus imperative. The goal in setting up dehumidification should include removing moisture and achieving a relative humidity in the ambient air below 40% within 24 to 48 hours after the surface water is removed. Where acid vapors, hydroscopic impurities, and salt precipitates are not a concern, a reduction of ambient relative humidity to 40% will generally limit corrosive activity.
Wood Floor & Furniture Drying
A wide range of moisture-related deterioration occurs to hardwood floors after a building or home is damaged by water. Wood swells, buckles or in extreme cases, begins to rot.
Proper drying can reverse these problems with the prompt employment of deep drying techniques. In fact, two-inch wooden floors have been dried and gradually returned to their normal condition. The techniques employed include tenting and moisture containment using high-pressure pumps.
Tenting is one of the special techniques used to deliver the proper amount of dry air in the appropriate manner to water-soaked areas. Precise monitoring is critical to the process.
Another special technique for saving hardwood floors involves high-pressure pumps for removing moisture and reversing cupping and buckling.
When your Hardwood Floors are water damaged consider the cost and time of replacement and then give us a call for an estimate on restoration. It's the easy, fast and affordable way to eliminate permanent water damage.
If you are faced with any of these emergencies call Disaster Restoration—immediate action is necessary to recover and restore as much of your property as you can, whether it's your carpets, floors, documents, building structure, electronics, machinery or computers.
<div class="footer-new-cta"><!-- [et_pb_line_break_holder] --><p>If you're experiencing flood and water damage, call DRS now.</p><!-- [et_pb_line_break_holder] --><p>Our subject matter experts and our highly-trained technicians experienced in flood and water damage clean-up, recovery and restoration are ready to help you.</p><!-- [et_pb_line_break_holder] --><p class="footer-new-cta-a"><a href="tel:+6592229222">Call DRS today at 9222 9222!</a></p><!-- [et_pb_line_break_holder] --><a href="/contact-us"><div class="new-footer-cta-btn">Contact Us</div></a><!-- [et_pb_line_break_holder] --></div>